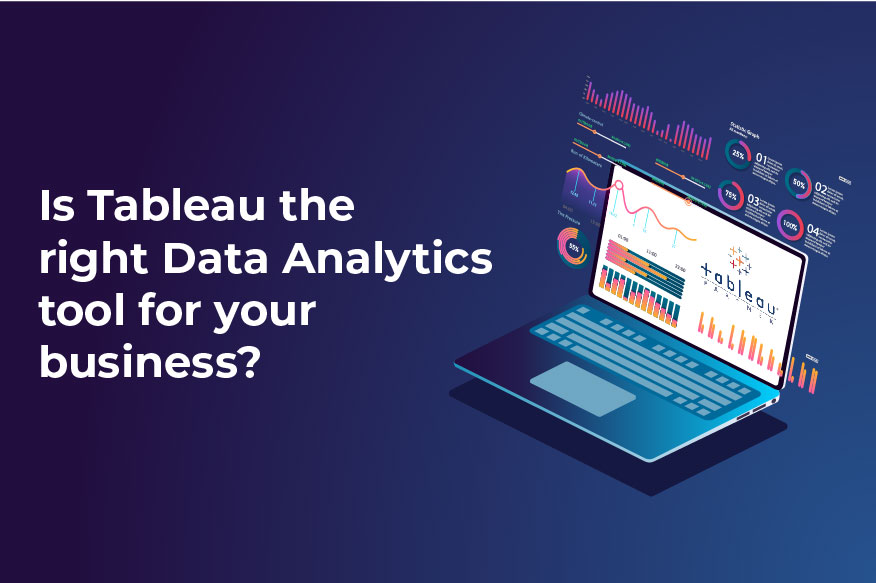 Is Tableau the right Data Analytics tool for your business?
Any business wanting to achieve its ambitious goals is likely on the hunt for a Data analytics tool that can help. After all, the insights from operational data are helping businesses make more accurate decisions.
Most businesses like to go with Tableau Software when choosing a business intelligence, visual analytics platform, or data visualization tool. But the big question is, "Is it the right tool for your business?"
This blog will give you the answer.
What is Tableau?
Tableau is a data exploration and visualization tool that provides visuals to enhance users' natural ability to spot visual patterns. It provides desktop, server, and hosted software that allows users to connect, explore, and visualize their data.
Is Tableau the right tool for you?
Here are some ways to find out whether Tableau is the right tool for your business:
Features:
One of the latest features of Tableau includes improved AI capabilities with Explain Data. This feature automatically delivers AI-driven explanations of values in the data.
In addition to that, Tableau's main areas of focus are on reporting visualizations and dashboard creation. Not to mention, Tableau's data visualization design capabilities are second to none, which makes it easier to work with.
It easily connects to your data warehouse in a matter of just a few clicks and has plenty of data connectors allowing you to join the data from multiple data sources.
Tableau viewer allows you to build interactive dashboards created from different data sources and formats. Sharing capabilities in Server and Online allow users to publish dashboards for teammates, partners, and even customers.
The Setup:
The software comes in a desktop, server, and online hosted model.
Desktop – It is used for powerful data visualizations and has an interactive dashboard. It is supported on both Windows and Mac.
Server – It allows dashboard sharing and collaboration across teams in the organization. At the moment, the Server is Windows and Linux compatible.
Tableau Online – This is a hosted server version to skip hardware setup. It is always updated, reliable, and secure. Tableau Mobile can also be used here to access data on the go through iOS or Android apps.
Tableau Public – It is free software that allows anyone to connect to a spreadsheet or file and create interactive data visualizations for the web.
The software also supports a broad collection of database connectors as well as flat files like CSV and spreadsheets. Among those are Amazon Athena, Aurora, EMR and Redshift, Apache drill, Cloudera Hadoop, Hortonworks, MapR, Google BigQuery, Oracle, Prest, SAP, Teradata, and other big data systems.
Pricing:
Tableau license costs moved to a subscription model. The subscription pricing starts at $70, per month for teams & organizations. If you simply want to give it a go before committing, you can always start a 14-day free trial.
Training:
While experienced analysts won't have any problem adapting to this tool, training would be essential for many new users to harness the tool's full potential.
Hence, keep in mind that you will have to invest some time, and often money, for your employees and yourself to learn how to get the most out of the software and go beyond basic queries. Luckily, Tableau provides rich sources of training materials like tutorial videos, a starter kit, and a one-hour live, instructor-led webinar with audience Q&A.
Key Takeaway:
If all the above sounds like something that aligns with your business goals, then Tableau can be a great asset to your business. While you can find an alternative to this, only a few match the simplicity, user-friendly navigation, and good visual outputs that Tableau has.
The software is also known for its big community of welcoming and engaged users, built around a free version. Users can seek advice, ask questions, share samples of their work, and post suggestions on improvements they want to see. So, if you ever run into a problem, you can always find an answer.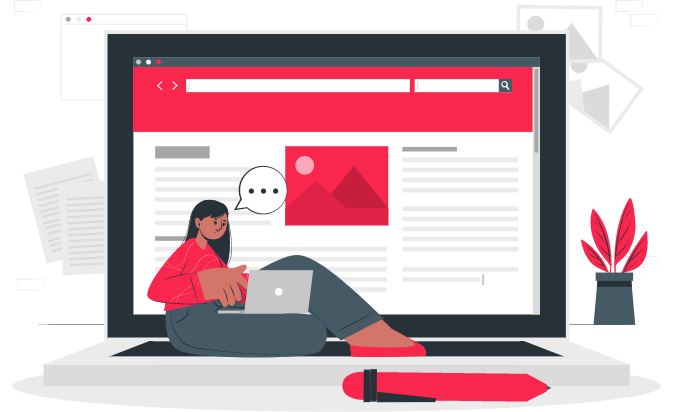 Subscribe to our Newsletter
Want our latest news and updates straight to your inbox ? Sign up and get it delivered.