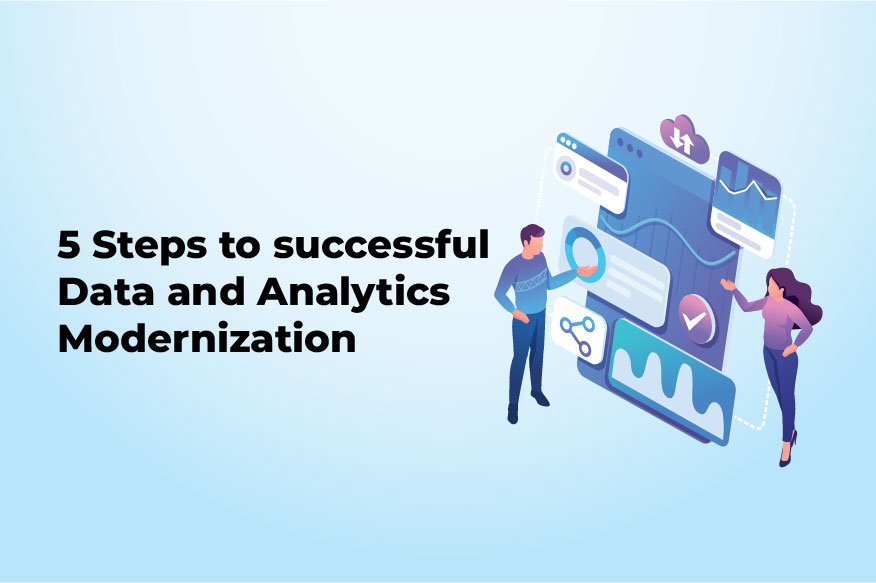 5 steps to successful Data and Analytics modernization
To run a successful business in this modern era, you need to make fast, strategic decisions with the data you have. But it is easier said than done because 2.5 quintillion bytes of data are being generated every day.
That is why businesses are adopting modernization frameworks to source relevant data, perform better analysis, understand and deliver what their customers really need.
Analytics modernization is crucial for organizations to make optimum use of the sea of data that is now available to them. With this storing, activating, and orchestrating different data types is no longer a challenge for businesses.
How does it work?
Step 1: Set a goal:
Focus on understanding the high-level data issues and goals, and brainstorm ideas about how to drive a better data architecture that satisfies long-term business demands.
Step 2: Data assessment:
Having a clear understanding of your current data architecture is crucial for any business. Know what data is available and what is needed by business processes and applications and identify use cases to focus on.
Step 3: Data architecture and engineering:
Design the overall architecture — including which clouds, technologies, and platforms to be used. Develop pipelines to ingest, transform and store data. Build out data lakes and platforms needed to implement the modern data architecture.
Step 4: Reporting:
This is the stage where your data gets turned into actionable results. Hence, define your data models, build dashboards with real-time refreshes and automate reporting.
Step 5: DataOps:
With a DataOps approach, you can create predictable delivery and change management of data, data models, and related artifacts such as:
Closing thoughts:
Data modernization can still appear to be a time-consuming process. And the path to data modernization can be further complicated when leveraging resources that may help with one stage but not another.
A lack of continuity in data modernization projects is one of the biggest threats businesses face when pursuing data modernization. But with the right team, it can be an easy process. At SMI, we have experts who are perfectly suited to help you navigate these five stages.
If you are interested in learning more about the path to data modernization or how we can assist, contact us.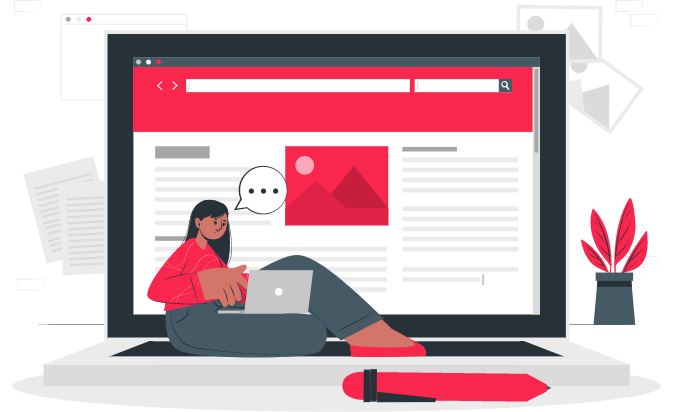 Subscribe to our Newsletter
Want our latest news and updates straight to your inbox ? Sign up and get it delivered.